Digital credentials, such as usernames and passwords, connect you and your employees to critical business applications, as well as online services. Unfortunately, criminals know this — and that's why digital credentials are among the most valuable assets found on the Dark Web.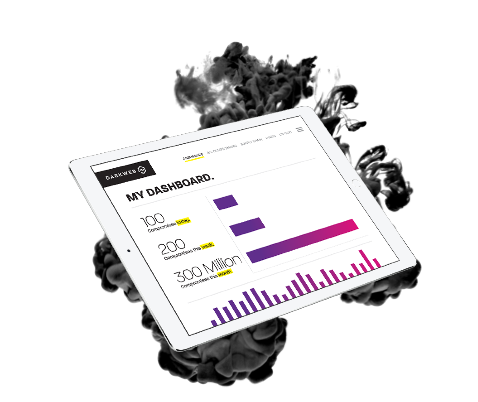 A Dark and Dangerous Place
The Dark Web is made up of digital communities that hide on top of the Internet, and while there are legitimate purposes for the Dark Web, it's estimated that over 50% of all sites on the Dark Web are used for criminal activities, including the disclosure and sale of digital credentials. Companies that have had their credentials compromised and sold on the Dark Web don't know it until they've been informed by law enforcement — but by then, it's too late.
How Does This Happen?
When your employees use their work or personal email on third party websites, like the types listed below, it makes your business vulnerable to a breach. With our Dark Web Monitoring, we can detect if your company is at risk due to exposed credentials on those websites.
HR & Payroll
Ecommerce Sites
Email Services (Gmail, Office 365, Hotmail, etc)
CRM Systems
Travel Sites (Expedia, Kayak, Hotels.com, etc)
Banking
Social Media (FaceBook, Instagram, etc)
What Can You Do to Protect Your Business?
By utilizing Dark Web ID by above.care™, a combination of human and sophisticated Dark Web intelligence with search capabilities, you are able to identify, analyze and proactively monitor for your organization's compromised or stolen employee and customer data.
Prevent
Attacks on networks may be inevitable, but proactive monitoring of stolen and compromised data allows you to respond to a threat immediately to prevent a major breach.
Train and Phish!
Trained and aware employees are critical to securing an organization, and an effective, ongoing internal security awareness program can help reduce your company's vulnerability, turning the "weakest link" in your cyber defences into its greatest strength.
Security awareness training and phishing simulations go hand in hand. Phishing has become very sophisticated and almost undetectable, as criminals have found ways to make their emails as realistic as possible. Phishing simulations test employees on how they would respond to a real-life phishing attack. We can send these mock attacks at staggered times, avoiding the "prairie dog effect" where employees warn one another of the email, for the best measurement of all employees' awareness. We'll track which employees have clicked on a phishing email, who has given away their password and who has ignored the email.
Once a learning gap is detected, we'll deliver interactive educational videos to the most susceptible users. These easy-to-understand, short and visually engaging training videos include an online quiz to verify the employee's retention of the training content. Training can be delivered regularly, to reinforce the importance of every employee's role in protecting your business.
What We Monitor
Hidden chat rooms
Private websites
Peer-to-peer networks
IRC (internet relay chat) channels • Social media platforms
Black market sites
640,000+ botnets
Report
With 80,000+ email addresses compromised daily, the platform provides extensive reporting capabilities to track and triage incidents.
Predict
Dark Web ID allows us to see industry patterns long before they become trends, and offers the intelligence to keep you and your employees more protected.
How Dark Web ID by above.care™ Protects Your Business
Connects to multiple Dark Web services including Tor, I2P and Freenet, to search for compromised credentials, without requiring you to connect to these high-risk services directly.
Provides intelligent awareness of compromised credentials before breaches occur.
Why It's So Important
Compromised credentials are used to conduct further criminal activity.
Employees often use the same password for multiple services, such as network login, social media, and SaaS business applications, exponentially increasing the potential damage from a single compromised credential.
Limited visibility when credentials are stolen; over 75% of compromised credentials are reported to the victim's organization by a third party, such as law enforcement.
Why you need an Integrated and Ongoing Awareness Program
Cyber-attacks are on the rise; particularly among small- and mid-sized businesses.
You may have the most up-to-date and strongest security systems in place, but this will be a wasted investment if you don't also train and test your staff.
Threats are ever-evolving and become more sophisticated and harder to detect. Regular training on the latest criminal tactics will help mitigate risk.
Contact Us Today for a Free Preliminary Dark Web Scan!